The Studio
Frank's new studio is loacated in Alstonville, Australia. The studio is set in a beautiful country environment with valley, rainforest and sea views.
It is also the location of the Alstonville Country Cottages – somewhere to stay and enjoy the peace & tranquillity when you visit our beautiful village of Alstonville.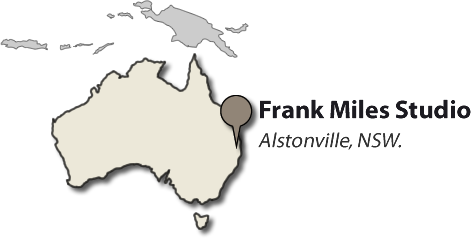 Click here to find out how to contact Frank about his artwork.
View the slideshow below to get an inside look on the studio process!